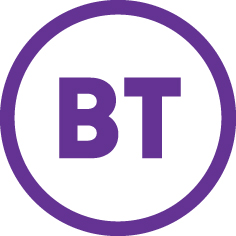 Job Information
BT

Delivery and Support Associate

in

Bangalore

,

India
Our mission is to break down the barriers of today to release the potential of tomorrow. Join us today and release yours.
Why this role matters
Work Force Management: Effective planning, forecasting & scheduling of all operational teams in scope with the appropriate WFM tools. Ensure shifts are built to an optimal configuration to minimise resource costs.
Scheduling – to ensure that there is always the agreed number of weeks of published schedules. Schedules are free of errors, aligned to the country working rules and represent an equitable distribution of appropriate attendances /Shifts require to manage the customer experience.
Resource modelling – To be an advocate for the operational resource management planning tools & techniques, and to assist in building and delivering a planning function.
Monitoring – Monitor results against performance measures and highlight potential performance issues to operational teams and senior managers.
Reporting – Report team compliance /adherence/ shrinkage, performance analysis & reports for operational Managers and senior managers to enable effective performance management.
Build- operational teams onto the appropriate internal WFM tools and telephony access groups.
Automation - Provide opportunities to increase report automation and reduce manual intervention.
Enact: Use appropriate tools and processes to take real time action with team leaders to mitigate risk on performance. Deploy operational telephony Business Continuity/Disaster Recovery plans as required (emergency)
Real Time Performance: Demonstrate that operational resources are being fully optimized to increase the productivity across the operational teams and they are able to deliver performance against key operational success measures.
What you'll be doing
We'll also need to see these on your CV
Pre-requisites:
Experience in a customer/contact centre environment.
Good interpersonal & Stakeholder management skills.
Strong English language and written skills.
The individual needs to be flexible and adaptable in approach to the role to meet the requirements of the role as per business requirement.
Must Have:
Through knowledge of - Verint I360. Capacity Planning. Forecasting. BCP. Advanced MS Excel & Basic Macros.
Why choose us?
We value different perspectives, skills and experiences. We're creating an inclusive working culture where people from all backgrounds can succeed. That's why we welcome applications from all parts of the community.
Job: Design and delivery
Title: Delivery and Support Associate
Location: India-India-Bangalore-Bangalore
Requisition ID: 133396