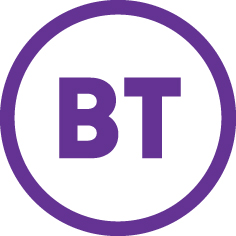 Job Information
BT

Design Engineer Professional

in

Bangalore

,

India
Our mission is to break down the barriers of today to release the potential of tomorrow. Join us today and release yours.
About this role
Design, Implement & Manage Tanzu Application Service (formerly Pivotal Cloud Foundry) and Kubernetes on AWS infrastructure and Container technologies solution packs (adding additional custom metrics or reports)
You'll have the following responsibilities
• Collaborate with global team members to understand requirements, pair program with team members and complete tasks.
• Documenting and working with other team members to share knowledge of developed code.
• Reporting task progress to management.
You'll have the following skills & experience
Essential Requirements:
• Design, Implement & Manage Pivotal Cloud Foundry (PAS/TAS & PKS) AWS
infrastructure and Container technologies.
• Good technical understanding on Virtualization, Cloud, IaaS & PaaS domain.
• Install, configure and support multiple Pivotal Cloud Foundry (PCF) environments.
• Perform capacity, availability, issue resolution and change management processes for
PCF.
• Scale PCF components by forecasting needs and adding or removing components as
needed.
• Upgrade PCF and installed backing services.
• Able to automate tasks with Python, Go or Shell-script.
• Hands on experience with BOSH or related automation / orchestration tools.
• Hands on experience in Concourse, Prometheus, ELK stack.
• Hands on experience in Terraform, Ansible, Helm charts, AWS CLI and CF CLI.
• In depth understanding of AWS services such as VPC, EC2, S3, IAM, Route53, RDS.
• Good experience working DBs such as MySQL, PostgreSQL, MongoDB.
• Experience working with SAML, OAuth, Active Directory and network protocols.
• Assist app developers with troubleshooting PaaS related issues as needed.
Desirable Requirements:
• Experience with implementation of Cloud native systems (Pivotal Cloud Foundry PAS &
PKS) and software solutions for Containerized, Application modernization, migration
and development on PaaS platforms.
Knowledge and experience with IT best practices and an operation in an "always-up, always available" service environment is essential.
About BT
BT has a key role in British society, fostering change and leading technology innovation. From delivering the Olympics, to supporting the emergency services, to investing more into research than any other UK technology company, we take pride in everything we do - and in the people who work here.
We're now a global company operating at the forefront of the information age, employing 90,000 people in 180 countries. And we're on a mission. Guided by our core values of Personal, Simple and Brilliant our goal is to help customers, communities and businesses overcome barriers and release their potential.
So, if you're interested in the power of potential, why not join us today and release yours? You can read more here about what it's like to work at BT at https://www.btplc.com/Careercentre/lifeatbt/index.htm
How to Apply
It's easy to apply online; you just need a copy of your up-to-date CV and to follow the step-by step process. Don't worry if you need to make changes - you'll have the opportunity to review and edit your work on the final page. We look forward to receiving your application!
Job: Technology
Title: Design Engineer Professional
Location: India-India-Bangalore-Bangalore
Requisition ID: 145331