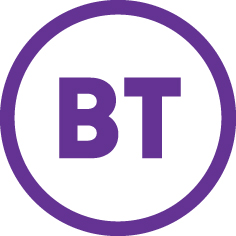 Job Information
BT

Design Manager

in

Bangalore

,

India
Our mission is to break down the barriers of today to release the potential of tomorrow. Join us today and release yours.
About this role
The Cloud Native Technical Expert will:
• Be an expert in modernizing several monolithic/legacy apps to be cloud-native on Pivotal Cloud Foundry (PCF) including refactoring of monolithic database
• Be demonstrating daily his/her strong experience on highly available, high-transaction volume, fault-tolerant systems and in identifying Business Driven Micro services, Event Driven, or other Cloud Native experience
• Define and document the cloud reference architecture and drive its implementation across all the cloud components
• Have mandatory skills in Automating /Self Serving the Components, Perceptibility, Configuration Management, Debugging & Consistency while writing Microservices
• Apply broad architecture skills and system design experience, covering application, infrastructure, data and integration solutions encompassing a rich variety of technologies.
• Actively lead and/or drive architectural discussions to build confidence and ensure application success when implementing these technology solutions
• Lead on R&D and solution development efforts related to cloud migration and application modernization
• Mentor solution architect leads on proposals and support all aspects of proposal reviews
• Build POCs to experiment new technologies, databases and other application infrastructure.
You'll have the following skills & experience
• Must demonstrate twelve-factor app as a methodology on PCF
• Strong Java, J2EE, .Net, Kubernetes and Micro services development experience and Open source framework experience such as Angular, Spring, Spring Boot, Node.js
• Experience assessing, planning, designing, and migrating/transforming legacy applications to Cloud
• Experience with Data Centre migration to Public Cloud
• Strong working knowledge on AWS such as VPC, EC2, Route53, S3, RDS (MySQL, PostgreSQL), DocumentDB
• Strong mandatory experience in Security, Config Server, Service Registry and Discovery, Circuit Breaker, Spring Cloud, Distributed Tracing
• Hands-on experience with different storage & event streaming solutions (e.g. SQL database(s)/ JMS, MQ Series/Rabbit MQ, NoSQL such as MongoDB, Redis, etc.)
• Experience with scalable networking technologies (e.g. Load Balancers, Firewalls) and web standards (e.g. REST APIs, web security mechanisms)
• Experience with CI/CD and associated toolsets such as Git, Jenkins, Concourse Pipeline, Spinnaker, Ansible etc
• Kafka, Spark, Python is not mandatory but would be added advantage
The Candidate should be highly technical and hands on in the above aspects.
About BT
BT has a key role in British society, fostering change and leading technology innovation. From delivering the Olympics, to supporting the emergency services, to investing more into research than any other UK technology company, we take pride in everything we do - and in the people who work here.
We're now a global company operating at the forefront of the information age, employing 90,000 people in 180 countries. And we're on a mission. Guided by our core values of Personal, Simple and Brilliant our goal is to help customers, communities and businesses overcome barriers and release their potential.
So, if you're interested in the power of potential, why not join us today and release yours? You can read more here about what it's like to work at BT at https://www.btplc.com/Careercentre/lifeatbt/index.htm
How to Apply
It's easy to apply online; you just need a copy of your up-to-date CV and to follow the step-by step process. Don't worry if you need to make changes - you'll have the opportunity to review and edit your work on the final page. We look forward to receiving your application!
Job: Technology
Title: Design Manager
Location: India-India-Bangalore-Bangalore
Requisition ID: 145332