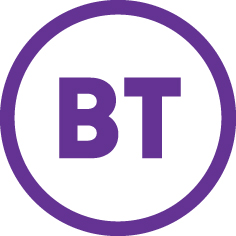 Job Information
BT

Project manager

in

Belfast

,

United Kingdom
Our mission is to break down the barriers of today to release the potential of tomorrow. Join us today and release yours.
About this role
Legal & Co Sec (L&CS) sits within the Corporate Functions which help deliver our strategy and plans for growth. Our Goal is to be the Best Connected Legal & Co Sec team in the world, and aspart of that we drive and protect sustainable value growth. We will achieve that goal by (i) having clear business-aligned priorities; (ii) being proactive and accountable business partners; (iii) being simple and efficient to deal with; and (iv) acting as one brilliant team.
The L&CS department at BT is undergoing significant change and transformation. We are looking to build the legal & co sec department of the future, with the right operating model, processes and systems to ensure that our professionals can help the business succeed. We need an energetic, self-starting and ambitious individual to help lead on various change and transformation projects across the function.
You'll have the following responsibilities
⦁ Accountable for delivering and shaping specific change and transformation projects within L&CS, including relating to the operating model, Better Workplace, cost transformation and helping to build one brilliant team
⦁ Own the day to day relationship with Group and Corporate Units Transformation
⦁ Accountable for the delivery and ongoing operational management of the L&CS target and KPI strategy
⦁ Support with operational management of the L&CS function, including functional events, staff equipment and location moves.
⦁ Work collaboratively with the Finance & Operations Manager; Principal, Systems & Change and Principal, Legal Vendor Management in the delivery of L&CS transformation.
You'll have the following skills & experience
⦁ Project Management: Flexibly manage and run complex projects in either an agile, waterfall or hybrid methodology
⦁ Business acumen: Knowledgeable in business strategy and the drivers of organisational performance, including people drivers of performance and financial literacy (e.g. business KPIs, business cases)
⦁ Vendor Management: Engage and manage 3rd party vendors to ensure quality delivery to the BT legal department
⦁ Change management: experience in managing change and change projects in large organisations.
⦁ Strong organisational skills: a highly organised individual, with the ability to prioritise tasks.
Benefits
•25 days annual leave (plus bank holidays)
•10% on target bonus
•Pension scheme
•Shares Plan
•Flexible benefits: cycle to work, healthcare, etc.
•Discounted BT products
About BT
BT has a key role in British society, fostering change and leading technology innovation. From delivering the Olympics, to supporting the emergency services, to investing more into research than any other UK technology company, we take pride in everything we do - and in the people who work here.
We're now a global company operating at the forefront of the information age, employing 90,000 people in 180 countries. And we're on a mission. Guided by our core values of Personal, Simple and Brilliant our goal is to help customers, communities and businesses overcome barriers and release their potential.
So, if you're interested in the power of potential, why not join us today and release yours? You can read more here about what it's like to work at BT at https://www.btplc.com/Careercentre/lifeatbt/index.htm
How to Apply
It's easy to apply online; you just need a copy of your up-to-date CV and to follow the step-by step process. Don't worry if you need to make changes - you'll have the opportunity to review and edit your work on the final page. We look forward to receiving your application!
Job: Legal
Title: Project manager
Location: GBR %26 Ireland-GBR-Antrim-Belfast
Requisition ID: 146327