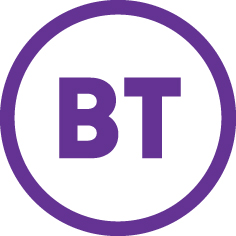 Job Information
BT

ESN Resource Analyst

in

Bristol

,

United Kingdom
Our mission is to break down the barriers of today to release the potential of tomorrow. Join us today and release yours.
About this role
The ESN Resource Analyst is accountable for planning ESN Programme resource, forecasting for ESN Finance to ensure a successful delivery of the ESN technology programme. In addition, the role holder will be accountable for ensuring internal finance processes and procedures are followed, e.g.. CRQs and POs for ESN contractor resources.
You'll have the following responsibilities
• First point of contact for ESN Programme Resource Planning and forecasting for ESN Finance (in line with BT and Home Office forecast timelines).
• Manage recruitment and release of project contractor resources as required.
• Chair weekly ESN Resourcing Board meeting: preparation of agenda in advance, meeting minutes and follow up discussions/actions.
• Raise requests in a timely manner for new contractor requests and contractor extensions, seeking Senior HR Business Partner approval (authorisation to Pontoon MSP to recruit/extend).
• Run annual Christmas Furlough exceptions process, liaising with suppliers, seeking ESN Finance, Senior HR Business Partner and MD ESN approval.
You'll have the following skills & experience
• Collating and maintaining forecasting across the technology programme including managing technology contract resourcing, raising of POs, on boarding and renewals to ensure the timely provision of resources and analysis to facilitate project delivery.
• Adhering to appropriate internal governance and following existing processes, highlighting inconsistencies and driving process improvements.
• Collaborative approach with the confidence and ability to effectively engage with a wide range of stakeholders.
• Strong planning and communication skills with the ability to prioritise effectively to meet deadlines.
• Strong data analysis skills along with good attention to detail and the ability to present information clearly and concisely to ensure accurate resource data and forecasts.
• Able to manage a fluctuating workload to successfully meet challenging deadlines.
• Strong problem solving skills.
• Security clearance to BPSS level.
Benefits
• 10% bonus
• 25 days oh holidays
• Pension scheme
• Shares Plans
• Free broadband and BT discounted products
• Flexible rewards: healthcare, childcare vouchers, gym memberships, etc.
About BT
BT has a key role in British society, fostering change and leading technology innovation. From delivering the Olympics, to supporting the emergency services, to investing more into research than any other UK technology company, we take pride in everything we do - and in the people who work here.
We're now a global company operating at the forefront of the information age, employing 90,000 people in 180 countries. And we're on a mission. Guided by our core values of Personal, Simple and Brilliant our goal is to help customers, communities and businesses overcome barriers and release their potential.
So, if you're interested in the power of potential, why not join us today and release yours? You can read more here about what it's like to work at BT at https://www.btplc.com/Careercentre/lifeatbt/index.htm
How to Apply
It's easy to apply online; you just need a copy of your up-to-date CV and to follow the step-by step process. Don't worry if you need to make changes - you'll have the opportunity to review and edit your work on the final page. We look forward to receiving your application!
Job: Analysis and reporting
Title: ESN Resource Analyst
Location: GBR %26 Ireland-GBR-Avon-Bristol
Requisition ID: 144316