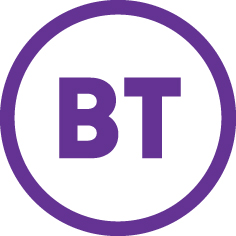 Job Information
BT

Propositions Manager

in

Bristol

,

United Kingdom
Our mission is to break down the barriers of today to release the potential of tomorrow. Join us today and release yours.
About this role
First watch this video:
https://www.youtube.com/watch?v=aN0Vt9DUEwM
The Health and Social Care customers we serve across the UK have many challenges; from operating day to day amidst the most challenging pandemic faced for generations, dealing with an ever growing ageing population whilst managing with an ever increasing workforce shortage, with limited IT budgets which history says has not always delivered the outcomes they hoped for. It's tough out there.
Through our technology, our expertise, our scale and reach we can help change the way health and social care is delivered; removing any unnecessary duplication of effort and manual process and introducing more effective ways of working. This can improve the quality of working life for staff and can help re-set the balance of time spent on patient care versus administration, ultimately resulting in improved patient outcomes.
Our Health Proposition Specialist is a highly visible and influential role, at the heart of BT's strategic intent in Health. This job can save lives, it sounds dramatic but if we get our propositions right, we can truly transform the NHS. If that's not worth getting up for, nothing is.
We can only do this by really understanding our customers, walking in their shoes, getting out there with them and seeing how they work. This role is the voice of the patient, the clinician, the care worker, the nurse, the administrator and the Trust CIO.
The job remit is to work closely with customer change agents and our technology innovation and service teams to co-create and prove new ways of working; and to translate this into brilliant value propositions that they simply can't get anywhere else.
Our aim is simple, to delight and exceed expectations for our customers. The proposition team exists to dream up weird, whacky and ultimately genius propositions that make a very real and tangible difference to how our customers operate, and their patients live. This is why our customers come to BT.
Now watch this video. Have a look at what can be achieved when the right people are passionate about making a difference: https://vimeo.com/377831914
If this has raised the hairs on your neck then you need to apply now.
You'll have the following responsibilities
Conduct insight and analysis of the Health sector, capture customer feedback, and uncover technology trends with the potential to transform.

Build relationships with Sales teams and customers to facilitate joint-thinking and co-creation of solutions.

Engage with Product teams and Technology experts to create propositions that are fit for the market but also align with internal strategies and roadmaps.

Build and document the market requirement documents for new propositions. Then work with customer experience, service design and product teams to define best in class order and implementation journeys, and in life service experience.

Accountable for timely delivery and Go-To-Market of market leading health propositions.

Translate other portfolio roadmaps into relevant Go-To-Market launches for the health sector.

Work with the commercial leads to track P&L performance for health, and own proposition assumptions feeding into the medium-term plan.

Manage health propositions in-life, ensuring it continues to be fit for the market and customer need. Develop changes or recommend withdrawal of proposition components.

Work with sales opportunities to stay close to customer requirements and order journeys, embedding a culture of continuous improvement to proposition and process.
You'll have the following skills & experience
An outstanding track record of commercial and/or technical achievement.

A working knowledge of the external environment (political, economic and social) relevant to the Enterprise market and the opportunities and impact this presents.

The ability to work in fast-paced environments with conflicting priorities strong commercial and planning skills.

Delivered proposition roadmaps relating to technology solutions.

Defined and delivered compelling tactical propositions

Managed products / service propositions to meet varied customer requirements.

Previous experience of working within or directly with the NHS or Social Care is desirable. i.e. an understanding of ways or working and challenges of clinicians, NHS staff and community and social care workers.

Appreciation of new technologies is desirable, including an understanding of the Health technology market for connectivity, communications, and information management.

Experience of business casing the introduction of a new proposition to market.

Go-to-Market experience of launching propositions within a specific niche market sector.
Benefits
Competitive salary

Performance related bonus

Fantastic company pension contribution

25 days annual leave

Cycle to work Scheme

Employee discounts including free Broadband, discounted mobile plans and Free BT sport
About BT
BT has a key role in British society, fostering change and leading technology innovation. From delivering the Olympics, to supporting the emergency services, to investing more into research than any other UK technology company, we take pride in everything we do - and in the people who work here.
We're now a global company operating at the forefront of the information age, employing 90,000 people in 180 countries. And we're on a mission. Guided by our core values of Personal, Simple and Brilliant our goal is to help customers, communities and businesses overcome barriers and release their potential.
So, if you're interested in the power of potential, why not join us today and release yours? You can read more here about what it's like to work at BT at https://www.btplc.com/Careercentre/lifeatbt/index.htm
How to Apply
It's easy to apply online; you just need a copy of your up-to-date CV and to follow the step-by step process. Don't worry if you need to make changes - you'll have the opportunity to review and edit your work on the final page. We look forward to receiving your application!
Job: Marketing and products
Title: Propositions Manager
Location: GBR %26 Ireland-GBR-Avon-Bristol
Requisition ID: 145342
Other Locations: UK %26 Ireland-United Kingdom-London-London, UK %26 Ireland-United Kingdom-Lancashire-Manchester