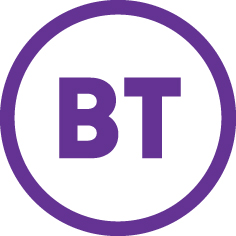 Job Information
BT

Customer Support Technician- 2nd line

in

Budapest

,

Hungary
at https://i.imgur.com/5pGZSNc.jpg
at https://i.imgur.com/5pGZSNc.jpg
at https://i.imgur.com/MnkAx8Z.jpg
at https://i.imgur.com/MnkAx8Z.jpg
at https://i.imgur.com/NUsQJNq.jpg
at https://i.imgur.com/NUsQJNq.jpg
What you'll be doing:
Owning, leading and driving issues and representing BT during technical conference calls

Handling technically complex incidents and changes

Being responsible for cooperating with internal and external stakeholders

Being exposed to a wide array of internetworking technologies (MPLS, DMVPN, SDWAN, ZScaler, BYOD WLAN, VoIP just to name a few) through supporting complex network solutions

Home office is available in this role depending on further agreement
This role will suit you if you have the following skills:
Soft skills:
Ability to meet the customers' needs in line with the business requirements

Focusing on the objectives and the required outcomes of the processes while delivering a service

Working with a cooperative and positive attitude in a group setting to achieve common goals

Communicating effectively and efficiently while adapting to your audience and getting the message through as intended

Ability to comprehend and to oversee various aspects of a problem or a situation

Taking the responsibility and taking care of the consequences of making a decision

Using all data and information available to analyse and understand a situation, with the aim of supporting decisions

Proven experience in delivering effective and engaging presentations to a variety of audiences

Focusing on all aspects and details of a task and delivering your output with a high level of accuracy

Strengths and abilities that help to oversee processes and guide people toward the achievement of goals is an advantage

Ability to find root causes of problems and to focus on their quick and efficient solution
Professional skills:
understanding of LAN/WAN/WLAN/IPSec/Switching

amiliarity with the following products is an advantage: Juniper, Adva, Ipanema, Meraki, F5 datacenter is an advantage

Advanced English is a must due to it being the working language at BT

Cisco CCNA Certification is an advantage
Language skills:
English on a fluent level

Spanish on a conversational level is an advantage
Find out more about the most attractive service centre of Hungary, follow us on Facebook at https://www.facebook.com/BTCareersHungary !
Our efforts to become a really good place to work have been honoured with the following awards:
Best University Programme in Hungary Award - (2018)

Best Employer Branding Strategy in Hungary - Gold Medal (2018)

Best Employer Branding Initiative in the CEE, SSC sector (2018)

Most attractive employer, SSC sector (2017)

Family Friendly Mentor Company (2018)

Family-friendly Company (2012, 2014, 2016)

Best University-Business cooperation of the year in CEE (2017)

Best SSC in CEE region (2016)

Best Shared Service of Excellence in Hungary (2015)

Diversity Ambassador Employer (2015)
Create and submit your application by clicking the Apply Online button below or check out our other live vacancies here and find a better match!
Please visit this link at https://www.globalservices.bt.com/en/legal/regulatory-legal-statements/hungary to read about the legal terms of employment with BT in Hungary.
#LI-DNP
Job: Customer service
Title: Customer Support Technician- 2nd line
Location: Hungary-Budapest
Requisition ID: 141916