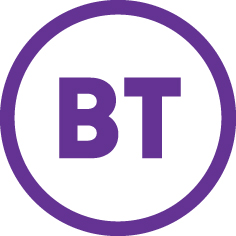 Job Information
BT

Finance Transformation Analyst

in

GBR

,

United Kingdom
Our mission is to break down the barriers of today to release the potential of tomorrow. Join us today and release yours.
Why this role matters
Working closely with the Senior Finance Transformation Managers, this role will help to transform and improve financial processing and reporting for Technology as part of the Making Finance Brilliant programme. The role holder will provide support and analysis to ensure group led programmes are implemented successfully. A key aspect of this will be the work required on ensuring our data is mapped correctly and fit for purpose. They will also support driving any Technology local finance transformation initiatives and their successful implementation.
The main objective is to provide key assistance that will allow the Finance Transformation team to significantly enhance, simplify, standardise and automate the way we work, reducing "hand offs" and duplication whilst allowing the business to spend time on insightful, value add information ensuring that investments are optimised and drive maximum value for BT.
What you'll be doing
Collaborate with relevant members of Technology Finance and Technology Operations in order to support the delivery of programmes within the larger finance transformation strategy for BT as well as supporting change within Technology through the progression and co-ordination of initiatives and ideas generated within Technology teams
Key and active member of the team supporting and contributing to the successful implementation of SAP across Technology
Build strong relationships with the Technology finance teams through the communication and socialisation of necessary items whilst supporting the wider finance team through the change agenda, capture feedback and share with the respective transformation leads
Link into the improvement projects being explored / performed by other Technology teams to ensure a co-ordinated approach
Support the implementation of new processes and enhancements to drive simplification and reduce complexity and manual effort to deliver a more efficient and effective Technology finance function
Help to improve data integrity by ensuring that all the data that is required to successfully deliver transformation capabilities is identified, acquired, cleansed and tested before migration to the Target environment
Governance and performance tracking of progress (support production of slideware, embed governance and review processes for timely and regular updates to LT and wider finance team)
Keep record of all Transformation ideas and suggestions
We'll also need to see these on your CV
Typically degree level or equivalent
Fully qualified accountant / Further qualification to support specialism (.e.g. CIMA, ACCA, IIA, CISA, ACT, CTA, MCT, IR Society Certificate or equivalent), or exceptionally equivalent experience
Minimum experience of wide range of financial disciplines.
Experience of driving cross CFU change.
Experience and knowledge of SAP would be beneficial
The role holder should have an inquisitive mind, attention to detail and should be someone who will go the extra mile to get things right
Why choose us?
We are in an incredibly competitive industry and it's not just the technology that's important, but the world of promise it creates for our customers. We live and work in a connected world where people want seamless service, great products and the best connectivity there is, as well as continually expecting more and more from us, and rightly so. Technology is BT's powerhouse, with our expert technologists, we have a unique position in BT. By bringing together our technical and commercial expertise, and our insight and passion for customer experience, we help BT stand out from the competition. With the best networks and smart innovative products, combined with a personal experience, it sets us apart from the pack.
Innovation drives everything we've done since BT started in 1846. Coming up with new ideas and developing new technologies is central to our future. We want to improve people's lives for the better in welcome, relevant and affordable ways and we'll be fast to market with an effortless experience to match. We will continue to focus on developing our converged network capabilities which will give customers seamless connectivity. Our skilled people will lead this technological revolution, not only for our customers but for the industry across the Globe, truly making customers our heartbeat.
In Technology, we're creating an inclusive working environment where people from all backgrounds can succeed. We value different perspectives, skills and experiences. We're happy to consider ways of working that will mean you can perform at your best.
We value different perspectives, skills and experiences. We're creating an inclusive working culture where people from all backgrounds can succeed. That's why we welcome applications from all parts of the community.
.
Job: Finance
Title: Finance Transformation Analyst
Location: GBR %26 Ireland-GBR
Requisition ID: 134751
Other Locations: UK %26 Ireland-United Kingdom-London-London, UK %26 Ireland-United Kingdom-Avon-Bristol, UK %26 Ireland-United Kingdom-Suffolk-Ipswich