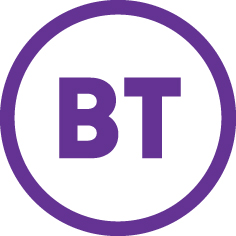 Job Information
BT

Data Science Analyst

in

Gurugram

,

India
Our mission is to break down the barriers of today to release the potential of tomorrow. Join us today and release yours.
Why this role matters
This role exists to help BT in identifying and executing key AI and ML use-cases, successfully delivering data-driven value-add benefits to GBA, GBS and to our CFUs.
What you'll be doing
Apply advanced analytics techniques to solve complex business problems for internal customers in BT

Data mining , machine learning and statistical analyses ; building high quality prediction and recommendation systems to be integrated with our products

Discover information hidden in large and complex datasets to garner insights and influence business decisions

Identify and develop use-cases and work with the Data Science Lead to bring them to maturity

Enable experiments and models by extracting data from multiple sources and aggregating into consumption-ready feeds

Suggest the correct variables to be used for analyses, being aware of the data architecture and dictionary to recommend efficient use of data

Work with technology teams to test, monitor and productionise Data Science solutions

Find right answers around data infrastructure –identifying and recommending the right hardware, security layers, etc.
Connected Leaders Behaviours
Change Agent

Commercial Thinker

Solution focussed achiever
Key Decisions
Process optimisation

Correct solutions for the given situation and not force-fitting of data science modelsDevelopment and In Life operations approach to deliver Assurance/Analytics & Insight requirements
We'll also need to see these on your CV
Advanced Analytics and Data Science: Experience in supervised and unsupervised ML models , including but not limiting to KNN, DBSCAN, Naïve Bayes, SVM, SVD, Decision Trees, Bagging and Boosting Algorithms, Liner and Logistic regression and its variants. Deep learning is a plus.

Tools like R / Python / Julia / D3.js

Evidence of having led/worked on multimillion-pound analytics projects

Critical thinking & Problem Solving: Ability to break-down complex business problems into data science projects and work with unstructured information, environment and data. Strong analytical skills to collect and analyse information efficiently to solve the problem drawing upon key skills such as attention to detail, critical thinking ability, decision making, and researching skills.

Business acumen: Knowledgeable in business strategy and the drivers of organisational performance, including people drivers of performance and financial literacy (e.g. business KPIs, business cases)

Ability to work well under pressure

Communication & Presentation: Eloquent and confident communication skills to deliver clear and concise message to the audience, drawing on impactful presentation techniques.

Creativity & Innovation: Creative thinking and continuous innovation benefitting the customers with the ability to turn those ideas and goals into tangible results.

Education: Master's Degree Preferred. Bachelor's Degree in Computer Engineering, Statistics or related field required.
Experience
Mandatory :

Significant experience with research, consulting or product-development teams , delivering solutions and insights using advanced and predictive analytics, resulting in measurable outcomes for business and customers.

Evidence and ability to deliver multimillion-pound transformative business value add through cost optimization, additional revenue generation, or both.

Experience with common data science toolkits such as R, Python, Weka, Scikit-Learn, NumPy, SciPy, Pandas, etc. Excellence in at least one of these is highly desirable

Ability to assess cost and benefits of the proposed solutions and prioritize ones which could drive business growth or optimization.

An analytics translator who can bridge the gap between technical and operational managers.

Good applied statistics skills , such as distributions, statistical testing, regression, etc.

Experience with data visualisation tools, such as Qlik, Tableau, ggplot, etc . Preferred :

Suitable experiencein data engineering , ETL andsoftware development

Experience with Deep learning and NeuralNetworks ( PyTorch, Keras, TensorFlow,NLP, computer vision, etc.)

Good understandingof data warehouse principles along with knowledge of industrybest-practices.

Knowledge of hardware, storage and dataprocessing at scale

Technical background within the Telecom industry

Expertise in understanding data governancepolicies and EUGDPR privacy regulations to ensure GBS remains compliant.
Why choose us?
We value different perspectives, skills and experiences. We're creating an inclusive working culture where people from all backgrounds can succeed. That's why we welcome applications from all parts of the community.
Any Graduate
Job: Service Client Relationship/ Account Management
Title: Data Science Analyst
Location: India-India-Gurugram-Gurugram
Requisition ID: 131585
Other Locations: India-India-Kolkata-Kolkata