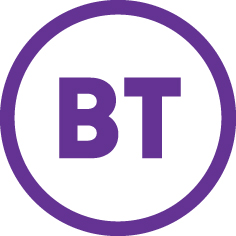 Job Information
BT

Ethical Hacking Analyst

in

Gurugram

,

India
Our mission is to break down the barriers of today to release the potential of tomorrow. Join us today and release yours.
Why this role matters
BT develops hundreds of applications, both internal and customer facing, and deploys network, wireless, and IOT devices globally. Our team ensures those devices have been rigorously tested for software and hardware vulnerabilities. Our team also helps BT maintain PCI compliance, which enables BT to accept credit card payments and keeps BT free from exceptionally large fines.
What you'll be doing
Accountable for delivering vulnerability assessments and penetration tests

Accountable for planning and schedule vulnerability assessment and penetration tests

Responsible for increasing individual technical skill whilst also delivering BAU

Accountable for increasing capability of the penetration testing team through wireless, IOT, mobile, and web application skill acquisition

Accountable for support leadership in setting strategy for the team moving forward.

Responsible for contributing to the positive research and technical capability of BT security.
We'll also need to see these on your CV
Network understanding This role requires understanding of technical networking

Vulnerability management This require requires understanding of vulnerability management and penetration testing

OSCP recommended but not required, though all testers MUST earn their OSCP before given complex work

Cyber security you should know about the information and cyber security field

2 years experience in the information security industry MANDATORY

Strongwritten and spoken English MANDATORY

Thought leader in security PREFERRED

Experience influencing up to Head of level PREFERRED

Experience in penetration testing and vulnerability management PREFERRED

Capable of working successfully with end customers PREFERRED
Why choose us?
With customers in 180 countries, we're a leading global business communications provider. We have 17,000 people serving multinational companies, proving the services they need to create the digital transformation of their businesses.
Thanks to our portfolio strategy, the Cloud of Clouds, we provide high-performance, integrated and secure network and IT infrastructure services to global customers. It means our customers can connect easily and securely to the applications and data they need, wherever they are in the world. Our Digital GS strategy we are moving to will help create a better future for GS and our people. With a business focused around a global customer base and a portfolio of scalable repeatable solutions, supported by outstanding customer service and market-leading security.
To deliver it we need to focus where we can be brilliant, be more straightforward to do business with and meet customer needs with greater agility. This will help us to become a more profitable, predictable and customer-focused business.
We value different perspectives, skills and experiences. We're creating an inclusive working culture where people from all backgrounds can succeed. That's why we welcome applications from all parts of the community.
Job: Security System
Title: Ethical Hacking Analyst
Location: India-India-Gurugram-Gurugram
Requisition ID: 119294