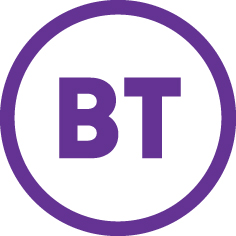 Job Information
BT

FTTP Commissioning Lead

in

High Wycombe

,

United Kingdom
FTTP Commissioning Lead
Location: High Wycombe
Our purpose is to use the power of communications to make a better world. For each other, for our customers, for society and our communities. We need you to help us do this.
Why this role matters
To drive a culture of quality via a Customer First approach across the team, delivering on promises and resolving issues quickly and efficiently. The role will be working in a challenging environment and as a critical role model will be active and visible to shaping and changing the work environment and culture in the Business Unit.
A service critical role leading and motivating a multi-disciplinary team responsible for the quality and timely delivery of the In-Life Capacity programme. Responsible for resource planning, training, skilling and capability matching to deliver customer satisfaction by meeting commitments and keeping customers informed of progress towards work completion at minimum cost.
Commissioning is a vital element to the business, without Fibre To The Premises (FTTP) structures being commissioned, Openreach is unable to add the new customer to our network and meet the growing demand and changing infrastructure.
Commissioning is the final stage of the Design and Build process and it has a direct impact on the business across all programmes, through the various contracts assigned to Openreach These include the large funded contracts including BDUK, SEP and privately funded projects.
What you'll be doing
Contractor Management, you will need to build a strong relationship with contractors ensuring that they deliver structures to the needs of our business this often mean work stack prioritisation reviews which means aligning their capability with what we actually need to deliver.

Purchase order raising, there is a requirement to review all structures each month and agree with the contractor what openreach is liable to pay as well as challenge the contractor when they are claiming payment for ambiguous circumstance such as aborted visits.

Team Member performance management. Active quality checking on direct reports deliverables ensuring they are delivering to a quality standard as well as proactive reviews of output. This also includes spotting talent within the team and nurturing their skills so that they are fulfilled and have the tools to achieve to their potential.

Team Member engagement, constantly raising the profile of the team as well as the team member for a job well done. This is achieved through R&R, team events and or maybe a simple hand shake for a job well done.

Responsible for FTTP commissioning delivery for the whole of Openreach and the all contracts that have been agreed within BDUK, SEP, commercial and privately funded

Responsible for the New Sites fibre delivery for Openreach and managing the exception cases.

Workstack prioritisation, working with department heads in the north and south to understand what their priorities are and aligning contractors, DL and offshore resource to reach the commitments of the business.

Offshore team management, responsible for the delivery of FTTP structures often using a virtual team. This requires proactive engagement and clear instructions being given.

Stakeholder management, there are many structures that fall in to different contracts and each with their own department heads pushing for their structure to be at the top of the list. There is a real need to balance the customer requirements with the actual capabilities of the team.

Forecasting, working with delivery central team to forecast the structures due in the quarter. This then need to be cascaded and agreed with stakeholders as well as contracts and offshore team to ensure that we have the appropriate resource available to deliver.

Operational grip report , weekly reviews presented to senior team detailing the success and failures of the week as well as any risks that need to be called out.

OT authorisation, due to the need to support our BDUK/SEP and privately funded contracts there is often a need to plan resource outside of office hours. There is a financial cost of this and this requires understanding the ask and managing the stakeholders expectations.

Transformation, there is always a need to look for efficiency's and so adapting to the changing requirements of the business is a constant work in progress. This mean potentially realigning resource or process' to best support that need. A clear understand of the ask and a clear plan of how to work at our optimum pace is a must.

Service Relationship Management, there are often structures that have been unable to complete due to sometimes technical difficulties. You will need to look at other opportunities to eliminate the risk of failure.

Resource management.

Project Management.

Network Planning, we are working in the network so it is vital that you understand the network and how it works . You will often be required to use your network experience to find a solution.

Creating SOR's and PO's in line with business requirements.

Team Member performance management.

Team Member engagement.

Responsible for FTTP commissioning (BDUK and New Sites) delivery for the whole of Openreach.

Workstack prioritisation.

Off shore team management.

Stakeholder management.

Forecasting.

Operational grip report.

OT authorisation.

Project Management.

Network Planning.
We'll also need to see these on your CV
Strong analytical and problem solving skills.

Good understanding of our FTTP Network.

An excellent communicator that can rally the team to drive for success but also drive suppliers and contracts to deliver to our commitments as well as have the interpersonal skills that makes you approachable to your colleagues and team members.

Focused on the delivery of all contracts within BDUK, SEP and privately funded structures.

Focused on the New Sites fibre delivery.

An ability to understand the customer requirements and align our resource to ensure we reach those expectations.

Able to perform well under pressure and have a positive outlook to all that you undertake.

Commercial awareness.

Continuous improvements and transformation awareness.

Ability to manage offshore resource.

Good stakeholder and senior management engagement skills.

3 years of Network Planning experience.

Must have developed the appropriate communication skills with a sound ability to negotiate internally and externally in significant client and stakeholder relationships. Experienced delivery agent with specific experience of delivering to clients directly and delivery of significant and/or time critical products. Effective stakeholder communication, reporting, planning and monitoring is essential to the role.

Experience in leading a small multi-geographical teams, or have responsibility for a technical/business delivery.

Demonstrable experience of being a customer champion when managing the customer's ideas, requirements and issues ; building relationships throughout the business to ensure a right first time approach to all that we do.

Demonstrates industry leading technical knowledge and appreciation of our physical FTTP Network.

Effective management of risks, benefits and rewards surrounding the projects that are being implemented. Expected to be the escalation point for resolution of customer issues relating to the delivery of solutions.

Experience in raising purchase orders with a track record of being able to analyse the supporting data and where required challenge the contractor.

Experience in performance management with an ability to lead the team rewarding their success but also being comfortable in having difficult conversations.

Must have a proven track record of managing 3 rd party contractors, including quality checking and maintaining performance.

An ability to be flexible when picking up a new work stream. There are many pilots and projects that are running throughout the year and you will need to be flexible and have the confidence as well as the technical knowledge to own and run with them.
Why choose us?
Openreach provides the capability for over 500 Communications Providers to provide service, broadband and data services to consumers and businesses across the UK. Our network covers 30 million customers and 8 million broadband lines from approximately 5,500 local exchanges. Openreach is at the heart of Britain's drive to be a world leader in the internet economy. Broadband connections have become a necessity to customers at home and at work and the demands of our infrastructure reflect that importance. Through us, millions of individuals connect to friends and family and have a wealth of information and entertainment at their fingertips. For small local businesses, right through to large multinationals, we help companies to work better and compete effectively in global markets. We are also the backbone for essential public services to be delivered and help national and regional economies grow. Having a fast internet connection has never been more important.
When we get it right we change people's lives; having empathy with customers whether at home or in the office will help us deliver our priorities and also enable us to play our part in supporting BT's overall purpose, to use the power of communications to make a better world.
The Fibre and Network Delivery business unit is responsible for the delivery of all network build programs and contracts across Openreach, playing an essential role in building Britain's connected future. This team builds the infrastructure that our CPs serve their customers from, that the Government looks to invest in (BDUK, SEP, Universal Broadband Coverage heavily covered in all major party manifestos) and that the UK relies on, as well as delivers business and customer contracts on a daily basis. The unit also delivers and maintains fibre based Ethernet and Dark Fibre services to public (schools, hospital, and defence), CP fixed and mobile networks and large corporate customers everywhere across the UK.
As a business unit, Fibre and Network Delivery is responsible for operational budgets of >£1Bn and capital expenditure of >£2Bn on our network. The organization has 10,000 FTE direct labour and also employs 7,000 FTE indirect labour within subcontractor contracts. The economy has picked up, fuelling investment in building and infrastructure meaning the demand in growth for increasing speeds on broadband has resulted in unprecedented demand for new telecoms network services.
We value different perspectives, skills and experiences. Diversity makes sense for us, our customers and our ambitions. We're creating an inclusive working culture where people from all backgrounds can succeed. That's why we welcome applications from all parts of the community.
#LI-OR
Job: Engineering operations
Title: FTTP Commissioning Lead
Location: GBR %26 Ireland-GBR-Buckinghamshire-High Wycombe
Requisition ID: 131979