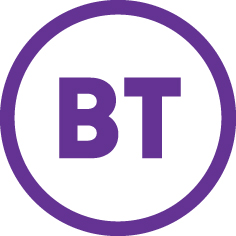 Job Information
BT

Projects and Transitions Professional

in

Kolkata

,

India
Projects and Transitions Professional
Our mission is to break down the barriers of today to release the potential of tomorrow. Join us today and release yours.
Why this role matters
Purpose of the Role:
This job is key to the successful transformation of GBS.
To manage the delivery of medium and small scale projects and / or Workstream within large scale/complex projects covering Transition, Transformation and Mobilization. Designs, develops and delivers projects to time, quality, cost and outcomes. The post holder will manage their own projects to the mandated project management methodology, including stage gates, approvals, and rigorous governance processes. The result will be that all elements of the transformation programme are delivered within budget and on time and deliver the anticipated business results.
The post holder will run their own projects to the mandated project and transition methodology including stage gates, approvals, and standards for desktop procedures. The post holder will follow the prescribed transformational approach rather than a simple 'lift and shift' approach to transitions, ensuring that both client (CFU / CU) and GBS are aligned at all stages of the transition journey. The result will be valuable projects, achieved in budget and on time.
What you'll be doing
Projects accountabilities
Supports the scoping and mobilizing small to medium transformation projects in complexity and scope. Includes understanding governance processes, and coaching the transformation team to adhere to them.

Prepares and regularly maintain project plans based on work packages which are agreed with suppliers (internal and external).

Holds regular calls and meetings to enable Issue resolution, project change control and status monitoring in terms of delivery to agreed timescales and budgets.

Ensures requisite attendance at meetings and log headline minutes and actions and progress as appropriate.

Reports progress in agreed format and identify and escalate key risks and issues, invoking line management support to resolve the issues

Develop co-operative working relationships across all BT functions, specifically at stakeholder level to maximize project delivery efficiency through effective use of all available resources.

Is receptive to coaching from their line manager to help them develop to their full potential

With appropriate support and guidance, takes on work in the Transition team
Transition accountabilities:
Adopts the prescribed transition method, based on a holistic transformational approach incorporating process standardisation and convergence. Undertakes the necessary training to become proficient

Utilises consistently all the standard templates, estimating standards and specimen documents in the transition method

Executes transitions to a consistently high standard, within the available time and budget

Ensures that the change management aspect of their transition projects is given proper consideration

Identifies and resolves issues in a professional manner and escalates to their management as required

Participates in lessons learned sessions and contribute to lessons learned schedules to show how future execution can be improved

Is receptive to coaching from their line manager to help them develop to their full potential

With appropriate support and guidance, takes on work in the Projects team
Connected leaders Behaviors
Collaborative partner - you understand the agendas and needs of others, alongside the needs of the business. It also means that you break down silos, and work brilliantly with partners both within and outside of the organisation to deliver business results.

Commercial Thinker - you understand the wider market and commercial drivers. It also means that you come up with ideas, provide insights and create propositions that benefit our business.

Change Agent means that you identify, create and lead smooth business changes. It also means that you adapt quickly and perform effectively – even when there's ambiguity.
We'll also need to see these on your CV
Skills required for the Job
Projects related skills
Excellent written, verbal, and interpersonal communication skills

Excellent organisational skills and attention to detail

Team player and able to influence peers through an energetic, positive and collaborative attitude

Excellent time management skills, able to work

with tight deadlines in a fluid environment

Able to integrate information from multiple sources in order to anticipate issues, come up with solutions, and resolve the problems

Combines self-reliance with the awareness of when to seek support from line management

Works collaboratively in a matrixed environment
Transition related skills
Understands the essentials of service delivery and is able to articulate the role of GBS in meeting their business objectives

Strong grasp of process optimisation, including the importance of standardisation and the role of technology enablement.

Domain knowledge would be an advantage but not essential

Knowledge of change management issues and techniques, including stakeholder management, change impact assessment, change planning etc

Demonstrated ability to use structured project management methods

Combines self-reliance with the awareness of when to seek support from line management

Works collaboratively in a matrixed environment
Experience you would be expected to have
Relevant industry experience of project management experience in small to medium projects, in which he/she has taken on the full range of project management tasks and responsibilities

Already holds or is studying for a recognised project management qualification (for example Prince2, PMP)

Familiarity with BT products, services and operating model. Detailed understanding and experience with related business processes is an advantage

Demonstrated ability to create and articulate a vision for the overall solution being transitioned

Strong track record in the project management of transition and transformation projects, including management of issues, the ability to respond proactively to changing business circumstances.

Knowledge and experience of service level measurement techniques and systems, including the practical knowledge of what should be measured and how to go about it

Relevant experience of all of the above, which is likely to have been acquired in one of two ways

Transition practitioner in a professional service organization

Transition practitioner in the global services organisation of a major multinational organization
Why choose us?
We value different perspectives, skills and experiences. We're creating an inclusive working culture where people from all backgrounds can succeed. That's why we welcome applications from all parts of the community.
.
Job: Corporate Strategy and Business Transformation
Title: Projects and Transitions Professional
Location: India-India-Kolkata
Requisition ID: 130894
Other Locations: India-India-Gurugram-Gurugram