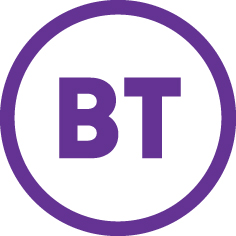 Job Information
BT

AIM Analyst

in

Kuala Lumpur

,

Malaysia
Our mission is to break down the barriers of today to release the potential of tomorrow. Join us today and release yours.
Why this role matters
The role holder is principally responsible to provide support and leadership in CDS programmes and strategies. Provide coaching and mentoring to associates from a functional perspective and act as the champion of revenue assurance capabilities within AIM. To manage assigned AIM programmes, be accountable for the quality of work and contribute to the given benefit targets.
What you'll be doing
Responsible to manage data build and Inventory Data Cleanse in BTGS Central repository for both upstream and downstream systems

Maintaining Inventory Data Quality baseline for assigned customer/region/product

To upload and update inventory in respective inventory system according to SOP.

Reconciliation and analysis of raw data provided by the customer and upload the reconciled data into Central BTGS repository

To extract inventory report and detailed information and present the data to respective stakeholder.

Network Management Database configuration: Basis the in-life requests, inventory data configuration, manual commissioning of routers/switches, device polling status check/amendment are done on Network Management Data Base.

Ensuring Device Monitoring in BTGS Monitoring Systems: Regular reports are fetched from different BTGS monitoring systems and analysed to maintain the end-to-end data integrity
Business Impact:
Crucial role as direct impact on BT GS's revenue and cash position.

Major impact on the success of lead to cash process.

Key role in building up a trustworthy relationship with internal customers
We'll also need to see these on your CV
Degree level education (minimum 3 years college education)

Preferable has worked in a similar operational environment in telecoms sector

Minimum 1-year experience in data mining

Good in SQL and VBA

Understands operational metrics and SLAs

Follows a standard operating model and governance

Competent in in Windows based tools. (Outlook/Word/Excel/PowerPoint)

Deals with escalations and complaint handling

Works well in a team and in a diverse and fast-paced work environment

Follows a standard operating model and governance

Takes ownership if tasks assigned and complete them on time. Knows when to escalate issues
Why choose us?
BT Group plc is a British multinational telecommunication holding company headquartered in London, United Kingdom. It has operations in around 180 countries and is the largest provider of fixed-line, broadband and mobile services in the UK, and provides subscription television and IT services.
BT in Malaysia has been operating for about 30 years. We launched our Shared Service hub in Kuala Lumpur, Malaysia in 2013 and housed approximately 300 employees, mainly Group Business Services (GBS) organisation. BT in Malaysia was awarded as Multimedia Super Corridor (MSC) status by the government of Malaysia through the Multimedia Development Corporation (MDeC). This recognition is awarded to information communications technology-enabled companies that use multimedia technology to enhance and improve their products and services.
GBS Malaysia has approximately 230 employees supporting Asia, Middle-East & Africa (AMEA) customers with major focuses in Asia Pacific & Oceania countries, which include language capabilities like Mandarin, Cantonese, Japanese, Thai and more. Services offered here include Customer Service Request Management (from request handling to quoting, ordering and delivery tracking), Contract Delivery Management (Inventory Management, P&L Management, Bid Management and, etc), Project Delivery Management (In-Life, Transition, and Transformation Management), Bill & Collection Operations and Finance Services.
We value different perspectives, skills and experiences. We're creating an inclusive working culture where people from all backgrounds can succeed. That's why we welcome applications from all parts of the community.
-
Job: Customer service
Title: AIM Analyst
Location: South East Asia-Malaysia-Kuala Lumpur-Kuala Lumpur
Requisition ID: 133889