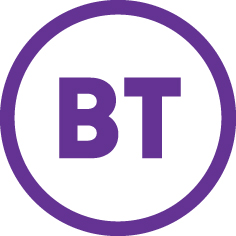 Job Information
BT

DBCM Associate

in

Kuala Lumpur

,

Malaysia
DBCM Associate
Our purpose is to use the power of communications to make a better world. For each other, for our customers, for society and our communities. We need you to help us do this.
Why this role matters
The role holder is principally responsible for AMEA Managed Contract Billing. They will be responsible to assist contract teams (Contract Manager/Business Manager) in BT AMEA contract for preparing the invoices, handling query management, preparing financial reporting and Credit Note governance as well the root cause analysis .

Managed Contract team to embrace Right First Time as part of KPI when provide billing instruction to biller for them to generate invoices in a timely manner and sustain the quality of the invoices

To prepare financial reports as per agreed with contract teams as per the defined SLAs.

Managed Contract team must have a wide knowledge about BT Product Portfolio, GFP Product code and Tax requirement for specific countries.
What you'll be doing
Charge collation activities

Allocation of charges to customer contracting entities, or splitting of charges across entities

Preparation of all invoices

Presentation of draft invoices to Customer for approval

Preparation of invoice supporting management information or customer cost allocation reporting

Billing query management

Accrual reporting

Unbilled reporting

Credit Note governance and root cause analysis

Constant SOP review and updates
Business Impact:
Crucial role as direct impact on BT GS's AMEA contract performance such as Revenue, Profit & Loss, Accrual etc.

Major impact on the success of lead to cash process.

Key role in building up a trustworthy relationship with internal and external customers
We'll also need to see these on your CV
Qualifications:
Typically Bachelor of Business Administration, Economics, or equivalent

Minimum of 1.5 years of Telecom, Financial BPO or related experience

Minimum 2 years of overall work experience
Skills/Experience:
2 year experience in relevant L2C operations

Experience in Customer Service Management is an advantage

Fluent English is a must, another AMEA language is an advantage unless it is specified as a must

Good knowledge of MS Office Applications

High level of accuracy

Good commercial and financial sense

Excellent problem solving skills

Team player

Being able to follow a standard operating model and governance.

Experience in working in a diverse and fast paced work environment.
Why choose us?
Group Business Services (GBS) is part of BT Group that delivers diverse range of business services across the whole of BT. Our vision is to create an organization that is fully aligned and integrated with the customer facing units (CFUs).
With a 10,000 people strong workforce, we help drive business growth, enhance profitability, optimize the cost base and provide competitive differentiation. We continue to serve BT's customers – both external and internal - as efficiently and effectively as possible. Our customers are at the heart of everything we do.
Kuala Lumpur, Malaysia
BT has been operating in Malaysia for around 20 years. Our hub in Kuala Lumpur launched in 2013 and is home to our colleagues working for the GBS organization. The hub has 180 people supporting Asia Pacific contracts, which include language capabilities like Mandarin, Cantonese, Japanese and more. Services offered here include Customer Service Request Management (from request handling to quoting, ordering and delivery tracking) and Commercial Operations (Inventory Management, Revenue Assurance, Billing, Contract Management).
GBS Kuala Lumpur was awarded Multimedia Super Corridor status by the government of Malaysia through the Multimedia Development Corporation. This recognition is awarded to information communications technology-enabled companies that use multimedia technology to enhance and improve their products and services.
We value different perspectives, skills and experiences. We're creating an inclusive working culture where people from all backgrounds can succeed. That's why we welcome applications from all parts of the community.
Job: Customer service
Title: DBCM Associate
Location: South East Asia-Malaysia-Kuala Lumpur-Kuala Lumpur
Requisition ID: 133894