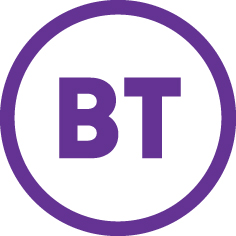 Job Information
BT

Project Delivery Professional (Fibre Cities)

in

Lichfield

,

United Kingdom
Project Delivery Professional, Fibre Cities
Location: Lichfield
Our purpose is to use the power of communications to make a better world. For each other, for our customers, for society and our communities. We need you to help us do this.
Why this role matters
The Delivery Project Manager is a key delivery role playing an active part in the delivery of new, proactive, network build across a defined set of structures. The role holder has accountability for assuring that the specific structures they deliver across Fibre Cities projects are delivered to contractually agreed milestones, timeframes and outcomes.
The role holder will deliver successful customer and business outcomes, assuring targets and milestones are met on their designated structures & projects assuring all structures are built safely, to our agreed quality standard across Openreach's Major Programme Delivery portfolio.
What you'll be doing
Managing a large subset of delivery for a Fibre City, with a remit to deliver a defined number of structures, defined either on total value or complexity. The outcomes of which are in support of the regional plan for projects, assuring high quality outcomes, delivered on time, cost and quality

Delivery Management will involve working across the business and whilst the actual delivery partner will be either a 3rd party partner, or Openreach direct labour, the role holder will be require to coordinate multiple suppliers and identify and manage any issues in the end to end life of the network build, from inception to commissioning.

Managing in life issues, across build, either identified at planning, or build and pro-actively looking for alternative solutions to successfully deliver the network outcome.

Providing robust updates operational insight & analysis on your defined structures / projects to the regional programme manager using a variety of systems appropriate to project management.

Creating and owning project documentation to ensure timely build of network.

Management of Technical aspects of network build, using engineering expertise to ensure a timely delivery.

Project Planning - Accurately owning and managing robust project plans associated to your workstack, considering all wider FND & external factors.

Customer Management - Represent Openreach in a variety of key customer meetings, providing factual operational delivery & project updates using a variety of mediums.

Pro-actively managing your workstack for fluid build work progression with all our 3rd party partners in the region to ensure there is a capability to hit agreed project milestones.

Presenting plans and progress updates to Senior Management

Engaging with a variety of key stakeholders including but not limited to local authorities, Area managers, partners, planning, PMO, Project boards and the FND senior leadership team and also on occasion taking part in, streetworks and may be involved in community engagement activity where appropriate

Commercial and Financial management and analysis to ensure governance is in place to ensure the timely flow of work, i.e. to allow suppliers to get paid, and the network build costs to be auditable and allocated to the correct capital programme.

Managing the progress of additional financial requests fro suppliers through to completion / authorisation, or rejection and resolution if not proper.

People Management of a team of in Field or Desk Based Coordination roles, (team Member Grade) and responsible for all aspects of people and performance management. Responsible for providing coaching and guidance where needed to ensure your team are capable of performing at the required level.

Manage team size, overtime budgets and authorising timesheets and overtime, proactively covering any operational FTE shortfalls to assure delivery

Safety – ensuring the team managed are aware of, and comply to the safety measures expected of an Openreach team member. Executing safety checks for members of your team.

Responsible for ensuring you work safely and effectively at all times, creating a zero harm culture.

Quality – Drive the quality of the workmanship in line with Openreach standards, and assist the Regional programme Manager in remedial plans should the standards drop below that expected of Openreach network build programmes. Largely via ensuring quality checks are completed on the build network, and holding the delivery partner to account against standards.

Risk Management – Updating Active Risk Manager (ARM) and proactively managing project risks in line with recognised methods. Completing field site visits, overseeing and assuring work meets our quality standards (field co-ords, mobile planners, partners)

Identifying business improvement and continuous improvement opportunities, embracing change to drive enhanced service & profitability for the region.
We'll also need to see these on your CV
Results driven – a proven track record of operational grip and highly disciplined to deliver a balanced set of results (quality & quantity and behavioural change & empowerment)

A true customer champion, with ability to be operationally customer solutions focused, demonstrating real customer empathy in everything you do.

Ability to work collaboratively across the organisation and our partners to change outcomes for our customers

High level of confidence, be able to demonstrate initiative and have the ability to work flexibly within the team in order to ensure that we are delivering projects to time and budget

Understanding of Openreach network (and products)

An advocate of continuous improvement and ability to deliver centrally driven transformation programmes that provide business benefit Proactive and flexible and have excellent communication skills

Qualifications in project management, construction management or engineering would be an advantage
Experience you would be expected to have
Stakeholder management experience

Proven experience managing successful projects, with an ability to manage operational risk

Proven ability to deal with customers and external stakeholders.

Renowned for creating sustainable performance outcomes

Team player, adept at holding others to account through a challenging and supportive leadership style, whilst consistently delivering on their own commitments

Previous Project Management Experience

People and team leadership and management experience.
Why choose us?
The Fibre and Network Delivery business unit is responsible for the delivery of all network build programmes and contracts across Openreach, playing an essential role in building Britain's connected future. This team builds the infrastructure that our CPs serve their customers from, that the Government looks to invest in (BDUK, SEP, Universal Broadband Coverage heavily covered in all major party manifestos) and that the UK relies on, as well as delivers business and customer contracts on a daily basis. The unit also delivers and maintains fibre based Ethernet and Dark Fibre services to public (schools, hospital, and defence), CP fixed and mobile networks and large corporate customers everywhere across the UK.
As a business unit, Fibre and Network Delivery is responsible for operational budgets of >£1Bn and capital expenditure of >£2Bn on our network. The organisation has 10,000 FTE direct labour and also employs 7,000 FTE indirect labour within subcontractor contracts. The economy has picked up, fuelling investment in building and infrastructure meaning the demand in growth for increasing speeds on broadband has resulted in unprecedented demand for new telecoms network services.
We value different perspectives, skills and experiences. Diversity makes sense for us, our customers and our ambitions. We're creating an inclusive working culture where people from all backgrounds can succeed. That's why we welcome applications from all parts of the community.
#LI-OR
Job: Engineering operations
Title: Project Delivery Professional (Fibre Cities)
Location: GBR %26 Ireland-GBR-Staffordshire-Lichfield
Requisition ID: 134419