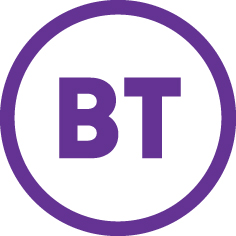 Job Information
BT

Associate Consultant - Service Management

in

London

,

United Kingdom
Associate Consultant - Service Management
London / Manchester / Birmingham / Bristol
Our mission is to break down the barriers of today to release the potential of tomorrow. Join us today and release yours.
Why this role matters
The Associate Consultant role works as a member of a project team to gather and analyse customer information under supervision. They understand how the role impacts overall project and service delivery.
The role holder is learning BT's benefits realisation approach.
The role holder leverages the expertise from the community to deliver consulting services.
What you'll be doing
Deliver basic benefits realisation services under supervision

Deliver market research to support benefits realisation

Work on site with customers to develop project deliverables and gather data

Support customer meetings and workshops

Learn from global community in area of expertise
Please note, the role involves some travel.
We'll also need to see these on your CV
Awareness of IT Service Management (ITIL) and contract delivery - understanding of basic ITIL concepts

Some consulting experience - can contribute to project modules

Can manage simple and low risk stakeholder relationships - can work alone with a customer

Service strategy development: learning

Stakeholder management: manages simple and low risk stakeholder relationships

Can capture complex data sets around existing processes and other areas. Can organize the data and document it clearly - under supervision

BT Products and Services – Learning about BT's delivery and reporting toolsets

Financial acumen: learning basic finance principles as applied to projects

Risk awareness: learning to identify risks and opportunities that arise while delivering projects

Workshop facilitation: actively listens and clarifies understanding

Presentation skills: learning to produce and deliver straight forward documents and presentations

Public speaking: in speaking with customers and stakeholders, uses appropriate language, reinforces key messages and checks for understanding

Process analysis and design: captures basic information around existing processes and documents it clearly, under supervision

Change management: makes necessary changes to own behaviour and activities to meet changing business culture and/or processes

Insight and analytics: under supervision, gathers the necessary information and presents it in a logical form using a defined model

Problem solving: identifies basic problems and gathers relevant information

Earning certifications in service management
Must have technical / professional qualifications:
Bachelor's degree required

MBA or graduate degree in a science, engineering or related business area preferred

Previous consultative or sector experience

Knowledge of Service Management
Why choose us?
We've always been an organisation with purpose; to use the power of communications to make a better world. You can trace this back to our beginning as pioneers of the world's first telecommunications company. At our heart we're a technology company with research and innovation in our bones and a desire to be personal, simple, and brilliant for our customers - those are the values we live by whilst also creating an inclusive working environment where people from all backgrounds can succeed.
Our pursuit of progress over the past 180 years has established BT as a strong, successful brand, with huge scale capable of achieving great things. From supporting emergency services, hospitals, banks and keeping economies around the world online, safe and secure, to delivering large scale technology infrastructure like the creation of BT Sport.
Today in this fast changing, always on, digital world our purpose remains true. Yet the market conditions, regulation and competition we face are tougher than ever before. So if you have the drive, optimism and resilience to help propel us forward we'll offer unrivalled personal development, a wealth of opportunities to learn, experience new things and pursue new careers. If that's you and what you're looking for, we'd love you to be part of our future.
We value different perspectives, skills and experiences. We're creating an inclusive working culture where people from all backgrounds can succeed. That's why we welcome applications from all parts of the community.
Job: Consulting
Title: Associate Consultant - Service Management
Location: GBR %26 Ireland-GBR-London-London
Requisition ID: 129176
Other Locations: UK %26 Ireland-United Kingdom-Lancashire-Manchester, UK %26 Ireland-United Kingdom-West Midlands-Birmingham, UK %26 Ireland-United Kingdom-Avon-Bristol