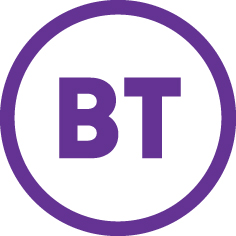 Job Information
BT

Commercial specialist

in

London

,

United Kingdom
Our mission is to break down the barriers of today to release the potential of tomorrow. Join us today and release yours.
About this role
We've always been an organisation with purpose; to use the power of communications to make a better world. You can trace this back to our beginning as pioneers of the world's first telecommunications company. At our heart we're a technology company with research and innovation in our bones and a desire to be personal, simple, and brilliant for our customers - those are the values we live by whilst also creating an inclusive working environment where people from all backgrounds can succeed.
Our pursuit of progress over the past 180 years has established BT as a strong, successful brand, with huge scale capable of achieving great things. From supporting emergency services, hospitals, banks and keeping economies around the world online, safe and secure, to delivering large scale technology infrastructure like the creation of BT Sport.
Today in this fast changing, always on, digital world our purpose remains true. Yet the market conditions, regulation and competition we face are tougher than ever before. So if you have the drive, optimism and resilience to help propel us forward we'll offer unrivalled personal development, a wealth of opportunities to learn, experience new things and pursue new careers. If that's you and what you're looking for, we'd love you to be part of our future.
We have around 1.2 million customers and serve over half the FTSE 350. Our customers range from big household names, government departments and public service organisations right through to small businesses and new start-ups. We cover both the communications and IT services markets. Overall we're focused on four main product markets: Fixed Voice; Mobility; Fibre and connectivity; networked IT services provided over the biggest UK network in both fixed and mobile communications. We also provide network IT services to corporate and public sector organisations in the Republic of Ireland.
In this role, you will be responsible for protecting the value of managed Metropolitan Police Services contract (MPS) as Commercial Lead through contract negotiations, managing risks, effectively delivering contractual obligations and excellent stakeholder management for a large managed contract.
You'll have the following responsibilities
Accountable for all the commercial aspects of MPS contracts value P.A. over £40m
• Builds a strong relationship with senior customer stakeholders. Is the main interface and lead for the customer of the managed contract on all contractual / commercial topics
• Leads the commercial interface and relationship with the other Towers (supplies to Met Police) as part of a complex SIAM / Tower model
• Leads contract disputes and has responsibility for the commercial aspects of Relief Event claims
• Commercial approver at Contract Change Boards to decide if BT is able to explore whether it is possible to deliver new customer requirements and takes a view decides if as to whether BT should go ahead with the deal
• Part of the contract management team that monitors and manages the Contract P&L, including Open Book Accounting, month-end calls with Contract Accountants and others, ensuring revenue/cost accruals and deferrals have been accounted in the same period, developing reports
• Provides guidance on contractual interpretation
• Supports management of third party suppliers
• Determines flow down requirements for new suppliers
• Part of the Leadership Team for the wider Programme
• Supports the Delivery of Cost Transformation opportunities
Manages change control on the contract
• Determines effective Change Control: immediately identifies a change to a contractual agreement and ensures this is managed in the defined way/process; involves the appropriate parties such as Account Management and Commercial Finance to progress; triggers Win New Business process if applicable
• Ensures that Change Control is appropriately addressed, priced and taken through Programme governance to be presented to the client.
• Champions the maximisation of Commercial Opportunities, including documenting and leading negotiating disputes, in pursuit of a long-term profitable customer relationship
• Responsible for addressing the contractual and commercial aspects of project proposals
You'll have the following skills & experience
• Good understanding of contract law and commercial constructs
• High level drafting and negotiating skills regarding contract terms and conditions and contract schedules for both customer contracts and sub-contractors
• Ability to represent the legal function on win business calls that relate to the MPS contract
• Expert point of reference for contractual issues across the account and wider Police, Safety and Justice sector.
• Expert in dispute and relationship management on major and most complex contracts
• Leads, sets the negotiating strategy and drafts all necessary dispute correspondence.
• Expert negotiator
• Extensive experience in both pre-sales and post sales and can operate in both environments
• Extensive experience in both customer and supplier contracts
• Expert in developing and maintaining client relationships
• Strong ability to identify & solve complex problems.
• Strong knowledge of governance & compliance methods.
• Strong knowledge of best practice contract management methods.
• Strong stakeholder management skills
Benefits
At BT, we entertain, educate and empower millions of people every single day. We're a brand built on connecting people – whether that's friends, family, businesses or communities. Working here, you'll receive an attractive salary and a range of competitive benefits, but – more than that – you'll be joining an ambitious organisation with a culture of togetherness, collaboration and inclusivity, that takes a genuine and proactive interest in your progress and development. Benefits of working for BT include:
• Competitive salary and on-target bonus plan
• World-class training and development opportunities
• 25 days' annual leave (not including bank holidays)
• Discounted broadband, mobile and TV packages
• Car allowance (dependent on your role)
• Share option and pension scheme programmes
• Flexible benefits to fit around you
About BT
BT has a key role in British society, fostering change and leading technology innovation. From delivering the Olympics, to supporting the emergency services, to investing more into research than any other UK technology company, we take pride in everything we do - and in the people who work here.
We're now a global company operating at the forefront of the information age, employing 90,000 people in 180 countries. And we're on a mission. Guided by our core values of Personal, Simple and Brilliant our goal is to help customers, communities and businesses overcome barriers and release their potential.
So, if you're interested in the power of potential, why not join us today and release yours? You can read more here about what it's like to work at BT at https://www.btplc.com/Careercentre/lifeatbt/index.htm
How to Apply
It's easy to apply online; you just need a copy of your up-to-date CV and to follow the step-by step process. Don't worry if you need to make changes - you'll have the opportunity to review and edit your work on the final page. We look forward to receiving your application!
Job: Commercial management
Title: Commercial specialist
Location: GBR %26 Ireland-GBR-London
Requisition ID: 144816