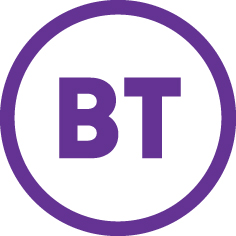 Job Information
BT

Digital Experience Business Improvement Lead

in

London

,

United Kingdom
Our mission is to break down the barriers of today to release the potential of tomorrow. Join us today and release yours.
About this role
Innovation drives everything we've done since BT started in 1846. Coming up with new ideas and developing new technologies is central to our future. We want to improve people's lives for the better in welcome, relevant and affordable ways and we'll be fast to market with an effortless experience to match. We will continue to focus on developing our converged network capabilities which will give customers seamless connectivity. Our skilled people will lead this technological revolution, not only for our customers but for the industry across the Globe, truly making customers our heartbeat.
In Technology, we're creating an inclusive working environment where people from all backgrounds can succeed. We value different perspectives, skills and experiences. We're happy to consider ways of working that will mean you can perform at your best.
Employees are at the heart of everything we do. The Digital Expereinces team will be working on projects to improve digital and physical workplaces that are provided to all personas across the business
You'll have the following responsibilities
To lead and deliver all aspects of strategic improvement/change initiatives/ activity in digital experiences, ensuring that programmes relating to devices, tools and/or workplace delivers ensuring a seamless, holistic and brilliant experience for our people.
To lead and deliver all aspects of analysis that will lead to the identification of programmes/ major change initiatives in defined functional disciplines, using, where possible, human centred design and agile delivery techniques. To challenge non-fact based, non-human centered decisions and create both innovative and disciplined ways of working.
To support the Head of Digital Services Centre of Excellence in building the appropriate business improvement skills across the community coming together to deliver brilliant Digital experience.
To embed a BI way of working at all levels of the organisation that delivers sustainable improvement including improved customer satisfaction, increased revenues and decreased costs and to motivate, enthuse and persuade people to use the Business Improvement approach. Maintaining a shared, standard, consistent, repeatable approach.
To communicate the BI approach in a compelling, inspiring and interesting way using real case study examples and to lead external / internal benchmarking activities in support of improvement initiatives.
To develop and maintain an excellent relationship with key internal/ external customers and suppliers as appropriate for ongoing improvement initiatives/activities.
You'll have the following skills & experience
Excellent ability to influence decision makers and operational teams ('Head of ..' and more senior management)
Excellent understanding and use of analytical tools, techniques and behaviours.
Excellent ability to lead and direct high performance teams, with good product/ process/ quality/ customer satisfaction knowledge.
Recognised authority across the organisation in specific business improvement discipline.
Sound understanding of the business environment internally and externally, through operational business experience in manufacturing, call centre, field engineering, account management, service/ relationship management or other related disciplines.
Demonstrable leadership and direction of peer and virtual teams.
Business Process Management, design and implementation.
Familiar with / ability to learn human centered design methods and agile delivery and build them into practice
Business Improvement, quality systems/tools and techniques design and implementation.
People and programme leadership skills.
Understanding of the formulation of the measures set that will underpin key programmes/ major change initiatives.
Experience in one or more of the core employee experience areas of people & wellbeing, devices & tools and workplaces.
Extensive knowledge of the complex BT services portfolio, strategy forming and implementation, transformation, software and service knowledge, change management, organisational culture with elements of user experience & user-centred designs, project management, usability and user adoption.
Has a comprehensive understanding of both people and the commercial impact of transformation, and change.
Benefits
Competitive salary and on-target bonus plan of 10%.
25 days' annual leave (not including bank holidays)
Discounted broadband, mobile and TV packages
Pension (5% You 10% BT) and Share options available.
Flexible benefits to fit around you (My Rewards)
World-class training and development opportunities.
About BT
BT has a key role in British society, fostering change and leading technology innovation. From delivering the Olympics, to supporting the emergency services, to investing more into research than any other UK technology company, we take pride in everything we do - and in the people who work here.
We're now a global company operating at the forefront of the information age, employing 90,000 people in 180 countries. And we're on a mission. Guided by our core values of Personal, Simple and Brilliant our goal is to help customers, communities and businesses overcome barriers and release their potential.
So, if you're interested in the power of potential, why not join us today and release yours? You can read more here about what it's like to work at BT at https://www.btplc.com/Careercentre/lifeatbt/index.htm
How to Apply
It's easy to apply online; you just need a copy of your up-to-date CV and to follow the step-by step process. Don't worry if you need to make changes - you'll have the opportunity to review and edit your work on the final page. We look forward to receiving your application!
Job: Business improvement
Title: Digital Experience Business Improvement Lead
Location: GBR %26 Ireland-GBR-London-London
Requisition ID: 145729
Other Locations: UK %26 Ireland-United Kingdom-West Midlands-Birmingham