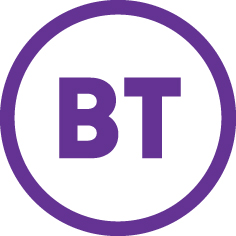 Job Information
BT

SAP Technical Solutions Specialist

in

London

,

United Kingdom
Our mission is to break down the barriers of today to release the potential of tomorrow. Join us today and release yours.
About this role
The purpose of this role is to define the technical requirements based on the customer experience requirements for a project/area, identify and remove detractors impacting customer experience. This role understands the business change needs and make them ready for technical development and to ensure successful implementation. The role is accountable for technical solutions that underpin the business solution to achieve business outcomes.
You'll have the following responsibilities
• Accountable for ensuring requirements are understood by immediate stakeholders and deliver the desired business outcome with focus on the customer experience for a 9-12 month period
• Technical input to and review of business cases and contract bids, with specific domain or technical area of expertise that is not provided elsewhere in the business.
• Managing costs against affordability and benefits as well as able to propose alternate approaches to remain within affordability constraints. Able to make a commitment typically over a 12 month timeframe through use of robust governance process.
• Governing and delivering well defined scope of delivery within a 12 month business cases and contract bid, to underpin business commercial outcomes
• Responsible for delivering the right technology change using appropriate governance e.g. risk management, change control etc. ensuring "detractor" experiences are not introduced, or existing ones are identified and removed.
• Technical decision making and input into a well-defined unit of a programme or business case
• Capture technical requirements and verify that they meet stakeholder needs. Able to validate that the technical solution will meet the requirements.
You'll have the following skills & experience
• In-depth knowledge and experience of:
• SAP ERP systems
• SAP core products: ECC/ERP, BW, PI, Portal, HANA, NetWeaver and Cloud platforms
• SAP Solution architecture & Technical mgmt.
• SAP on 'AnyCloud' : Private and Public Cloud, including SAP on AWS & MS Azure.
• SAP Technical migrations and upgrades
• S/4HANA roadmap strategy planning
• Knowledge of EE SAP technology landscape & roadmaps would be very beneficial
• Story-telling with data: strong skills in building the case for change, drawing on data and analytical techniques where appropriate, and communicating this to business audiences
• High proficiency in SAP ERP solutions, technical landscape, technical architecture and infrastructure and implementation best practice
• Extensive experience of SAP ERP solutions and implementation on a number of projects and in different organisations both in a client and supplier role MANDATORY:
Benefits
• Competitive salary
• 25 days annual leave (plus bank holidays)
• 10% on target bonus
• Option to join the Healthcare Cash Plan
• Pension scheme
• Shares Plan
• Flexible benefits: cycle to work, childcare vouchers, healthcare, etc.
• Discounted BT products
About BT
BT has a key role in British society, fostering change and leading technology innovation. From delivering the Olympics, to supporting the emergency services, to investing more into research than any other UK technology company, we take pride in everything we do - and in the people who work here.
We're now a global company operating at the forefront of the information age, employing 90,000 people in 180 countries. And we're on a mission. Guided by our core values of Personal, Simple and Brilliant our goal is to help customers, communities and businesses overcome barriers and release their potential.
So, if you're interested in the power of potential, why not join us today and release yours? You can read more here about what it's like to work at BT at https://www.btplc.com/Careercentre/lifeatbt/index.htm
How to Apply
It's easy to apply online; you just need a copy of your up-to-date CV and to follow the step-by step process. Don't worry if you need to make changes - you'll have the opportunity to review and edit your work on the final page. We look forward to receiving your application!
Key skills
In-depth knowledge and experience of:
SAP ERP systems
SAP core products: ECC/ERP, BW, PI, Portal, HANA, NetWeaver and Cloud platforms
SAP Solution architecture & Technical mgmt.
SAP on 'AnyCloud' : Private and Public Cloud, including SAP on AWS & MS Azure.
SAP Technical migrations and upgrades
S/4HANA roadmap strategy planning
Knowledge of EE SAP technology landscape & roadmaps would be very beneficial
Job: Architecture and solution design
Title: SAP Technical Solutions Specialist
Location: GBR %26 Ireland-GBR-London
Requisition ID: 146035