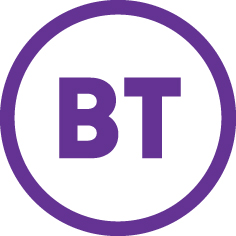 Job Information
BT

Strategic Insight and Analysis Manager

in

London

,

United Kingdom
Strategic Insight and Analysis Manager
Location:London
Our purpose is to use the power of communications to make a better world. For each other, for our customers, for society and our communities. We need you to help us do this.
Why this role matters
As a member of a collaborative, friendly and fast paced team, this is a great place to work. Each project is unique and has the opportunity to span many different areas providing scope to understand the wider landscape and possess the full strategic view. It provides exposure to many stakeholders and across a range of levels such as Directors and MDs. As such this is a great team for career progression and commercial acumen.
The Strategic Insight & Analysis Manager will drive succinct, timely insight and analysis across the Fibre First Programme. The role holder will be responsible for supporting and developing target measures of success against the various strategic programmes or initiatives pan Fibre First. They will be inquisitive and able to devise new ways of solving problems, astutely reporting these up to MD level.
What you'll be doing
Accountable for building the 'big picture' by gaining insights from other units evaluating their accuracy to inform the broader Fibre First agenda.

Accountable for interpreting, analysing and investigating information and issues across the large data ranges across Openreach in reference to FTTP/Full fibre deployment.

Proactively propose new insights from a thorough understanding of a topic/area.

Proactively Find and present insight driven ideas to turn into actionable opportunities for the Fibre First team; build into plans to support decision making at Director Level.

Supports development of strategic measures of success against the various initiatives pan Fibre First, analysing our performance which can be reported to the Fibre First Director and Fibre First Board.

Keeps track of insight priorities, by project, initiative or criticality to the full fibre programme.

Support deep dive activity in any unit on any activity to identify issues, manage interventions, correct problems or provide proposals for solutions to feedback into the Fibre First Director.

Accountable for translating insight into fit for purpose business opportunities for delivery Pan Openreach.

Responsible for liaising with stakeholders, developing relationships across all units of Openreach, in particular the fellow analysis and insight partners.

Accountable for maintaining an expert knowledge of key compliance, performance and quality measures and their drivers.
We'll also need to see these on your CV
Presentation and simple communication and skills.

SQL using a Data Warehouse environment e.g. (Teradata, Netezza, Oracle, Hadoop)

Knowledge of mapping and GIS (geographical information system mapping) tools as well as other analytical languages eg SAS and insight visualisation techniques an advantage.

Knowledge of big data principles and database work flow design.

Expert in relation to reporting development and Insight gathering from multiple data sources.

Strong interpersonal skills and technical knowledge with the ability to tailor approach and style depending on audience.

Oversee technical support analysts' activity on a day to day basis.

Creating and owning analysis to drive excellence in outcomes and improved business performance.

Flexible, enjoying a frequently changing and fast paced environment.

Enthusiasm and a willingness to learn combined with a proactive approach to work and a desire to progress.

Demonstrable strategic and commercial thinking.

Strong stakeholder management, influencing and communication skills required due to the variety and levels of engagement required.

Ability to interpret and analyse complex data to steer the business to ensure that strategic, operational and policy decisions drive the right outcomes.

Setting the tone for robust, data-driven analysis with clear logical solution design to layout business cases to a high standard.

Able to build and designing new reports on demand to agreed standards and timescales utilising a variety of data sources, ensuring integrity of data.

Independently draw out the commercial implications of their work and provide concise summaries to senior management up to MD level.
Why choose us?
Openreach is Britain's digital network business. We're a wholly owned and independently governed subsidiary of the BT Group.
We're over 30,000 people who connect homes, mobile phone masts, schools, shops, banks, hospitals, libraries, broadcasters, governments and businesses - large and small - to the world.
Our mission is to build the best possible network, with the highest quality service, making sure that everyone in Britain can be connected. We work on behalf of more than 620 communications providers like SKY, TalkTalk, Vodafone, and BT, and our fibre broadband network is the biggest in the UK, passing more 27.5 million premises. We're also the platform for Britain's thriving digital economy, which is the largest in the G20.
We have an ambitious plan to deliver the better service, broader coverage and faster speeds that our customers are demanding of us. We continue to make superfast broadband speeds available to thousands of homes and businesses every week and we're now embarking on the next big infrastructure build of our generation. We'll be building ultrafast Fibre to the Premises technology to four million premises by March 2021, and we have an ambition to reach 15 million by the mid 2020s under the right conditions.
Openreach remains an important part of BT but being more independent and treating customers equally is how Openreach contributes to the success of the Group.
We need people who will help us size the growth opportunity on offer, transform the cost base and the way in which we operate to ensure slicker delivery, faster throughput of work, a more reliable and predictable delivery on time and a better customer experience for our customers and their customers.
An exciting opportunity exists to be part of the team that leads the Fibre First pan Openreach programme, creating conditions that allow Openreach to deploy FTTP (Fibre to the Premise) at scale and pace on a commercially attractive basis, rebuilding our open access franchise in an FTTP world wherever it is viable for us to do so, this will include using fast copper technologies such as G.fast to sustain and improve the performance of our hybrid copper/fibre network, in advance of Openreach FTTP being available over 10 – 20 years.
We value different perspectives, skills and experiences. Diversity makes sense for us, our customers and our ambitions. We're creating an inclusive working culture where people from all backgrounds can succeed. That's why we welcome applications from all parts of the community.
Strategic Infrastructure Development is made up of over 600 people working across England, Scotland and Wales to help drive our Fibre First ambition . We're responsible for strengthening strategic and commercial relationships with our stakeholders – Government, local authorities, developers and industry bodies. We work closely with these stakeholders so that we can remove barriers and help win new business that brings revenue into our business – which allows our build teams to grow strategic programmes at pace.
We value different perspectives, skills and experiences. Diversity makes sense for us, our customers and our ambitions. We're creating an inclusive working culture where people from all backgrounds can succeed. That's why we welcome applications from all parts of the community.
#LI-OR
#LI-TB1
Job: Strategy and business intelligence
Title: Strategic Insight and Analysis Manager
Location: GBR %26 Ireland-GBR-London-London
Requisition ID: 135000