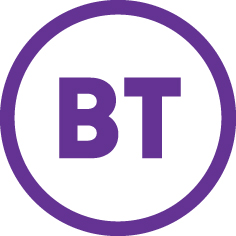 Job Information
BT

TM/WF Network Engineers - TM 3

in

London

,

United Kingdom
Our mission is to break down the barriers of today to release the potential of tomorrow. Join us today and release yours.
About this role
Our purpose is to use the power of communication to make a better world. For each other, for our customers, for society and our communities.
In a world where Business customers' expectations are increasingly shaped by their consumer experiences, customer experience is becoming a key battleground for differentiation. In addition customers are turning to new solutions often bringing together multiple communication capabilities in to a single solution. My role is to make any technical aspects of the solution invisible to the customer ensure that their services work for them allowing them to continue to deliver for their customers and the UK as a whole. I'm a key part of how BT differentiates from the competition through Brilliant Customer Experience.
You'll have the following responsibilities
Working in the field day-to-day, or I may also be based on-site at a customer's premises, I attend customer sites to carry out installations, repairs or perhaps just talk through ideas and problems connected to the BT portfolio. Although I work across a range of products I have a particular focus on our most complex solutions I make sure customers services and solutions are set up, optimised and the customer is using them. I respond to standard, non-standard, complex and periodically highly complex tasks and faults across the portfolio. I make recommendations on new solutions and may even, where appropriate, process leads and work with customer sales teams in a consultative capacity. I will regularly have to exercise considerable judgement in the daily tasks I carry out, often using specialist knowledge.
The products and services I work with will typically involve the following characteristics, however it is unlikely that my day to day tasks will involve all of the below – it is more likely my day to day tasks will comprise a selection of below based on my specialised skill set & customer requirements:
Install, maintain and repair BT Enterprise's most complex voice solutions, e.g. Avaya Red & specialist applications

Install, set up, optimise, decommission and repair server infrastructure

To support the remote service desks on the most complex cloud based applications and advise on a "smart hands" basis

Install, set up, optimise, decommission and repair physical or virtual handsets, gateways and end-user devices connected to the main switch

Install, set up, optimise, decommission and repair more complex data networks (typically WANs and LANs) from Enterprise portfolio e.g. These may be Avaya, Cisco, Juniper, NEXUS or equivalent

Install, configure, optimise, decommission and repair BT-sold firewalls

Install, set up, optimise, decommission and repair servers and storage solutions from the Enterprise IT portfolio

Install, set up and repair BT SIP and associated CPE/gateways

Do simple structured cabling – typically running additional extensions from the switch or moving extensions and NTE

Work on any specific customer products sets that I have been trained on

Set up BT Apps and services for the customer on their devices – complete actions that are readily available for customer set up but the customer may prefer the engineer to do on their behalf

Give the customer brief tutorials on their BT services to make sure they're getting the best from us

Listen to any service issues the customer may be experiencing and ensure the right services teams are dealing with them appropriately if it's not something I can fix on site

Make recommendations on our other products and services (where BT product information has been provided in advance to me to aid knowledge) that could improve the customers' business. Where appropriate I may raise and process a lead for our sales organisation or even complete the sale myself

Bespoke engineering support from a base of core skills to support customer and business needs

Where appropriate, cover simpler voice and data work, as required (skills permitting)
You'll have the following skills & experience
Brilliant customer service skills and experience in dealing with Business customers

Great empathy and listening skills so I can have Great Conversations with our customers

Recent and relevant expertise of complex telecom engineering solutions

The ability to mix and match to develop solutions

Accreditations, as appropriate

Proven experience of logical problem solving, initiative and independent working

Proactive attitude to self-development and learning
About BT
BT has a key role in British society, fostering change and leading technology innovation. From delivering the Olympics, to supporting the emergency services, to investing more into research than any other UK technology company, we take pride in everything we do - and in the people who work here.
We're now a global company operating at the forefront of the information age, employing 90,000 people in 180 countries. And we're on a mission. Guided by our core values of Personal, Simple and Brilliant our goal is to help customers, communities and businesses overcome barriers and release their potential.
So, if you're interested in the power of potential, why not join us today and release yours? You can read more here about what it's like to work at BT at https://www.btplc.com/Careercentre/lifeatbt/index.htm
How to Apply
It's easy to apply online; you just need a copy of your up-to-date CV and to follow the step-by step process. Don't worry if you need to make changes - you'll have the opportunity to review and edit your work on the final page. We look forward to receiving your application!
Recruiter: Syeda.sumon@bt.com
Job: Field Service
Title: TM/WF Network Engineers - TM 3
Location: GBR %26 Ireland-GBR-London
Requisition ID: 141303