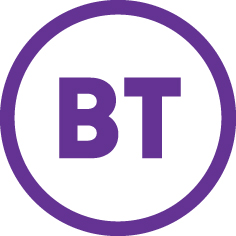 Job Information
BT

Business Manager

in

Mexico City

,

Mexico
Our mission is to break down the barriers of today to release the potential of tomorrow. Join us today and release yours.
Why this role matters
Purpose Of Role:
The role holder is responsible and accountable for the financial performance, service delivery and development of a small to medium sized contract, or medium sized subset of a large or strategically important contract. He/she may operate in support of the Regional Integration Manager/Business Director / Contract Managing Director, or may lead an individual contract.
What you'll be doing
Key Responsibilities:To maintain and develop customer relationships, typically at senior IT interface levels.

To be accountable for contractual service levels and contract business performance.

To maintain customer satisfaction.

To deliver contract commitments within cost targets, managing contract profit, and contract revenue growth.
Business Impact:
Significant accountability and responsibility for the business and operational performance of a small to medium sized contract or subset of a major contract.

The loss of such a contract or group of contracts would have a significant financial impact on the sector but probably not a strategic impact e.g. affecting BT's overall outsourcing credibility in the market in the shorter term.
Authority/Decision Making:
Accountable for their particular markets overall performance and capability through supplier management, collaboration and integration of multi supplier capabilities

Operates under close supervision from the Regional Business Integration Manager or Senior Business Director.
We'll also need to see these on your CV
Skills/Experience:
Experienced in all elements of managing major outsourced contracts or other related positions, focussing on all aspect of the delivery and in life lifecycle.

Able to provide leadership and communicate direction.

Exceptional customer relationship skills, able to build and maintain relationships with the most senior levels, both externally and internally.

Excellent Communication skills.
Why choose us?
We are looking for ambitious high-achievers that have proven themselves . Teamwork is the key to our success. You'll fit right in our team from a wide variety of backgrounds all driven to make a real difference for BT.
BT offer a structured career ladder recognising and rewarding strong performance. We offer great development and learning opportunities to help round out your skillset and progress in the way that is best for you.
We offer a strong benefits package, including free broadband, TV and Sport for all employees, an on target bonus scheme, discounted share schemes, a pension scheme and much more.
At BT, we're creating an inclusive working environment where people from all backgrounds can succeed. Diversity makes sense for us, for our customers and for our future.
If you feel that you fit the bill in terms of skillset and can add value in this challenging environment, we are keen to hear from you!
We value different perspectives, skills and experiences. We're creating an inclusive working culture where people from all backgrounds can succeed. That's why we welcome applications from all parts of the community.
Job: Business Support
Title: Business Manager
Location: Mexico-Mexico City
Requisition ID: 132492