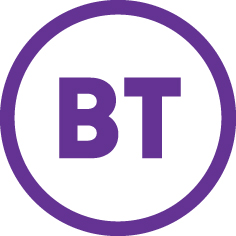 Job Information
BT

Enterprise Contractor Safety Manager

in

Northern Ireland

,

United Kingdom
Our mission is to break down the barriers of today to release the potential of tomorrow. Join us today and release yours.
About this role
We have a moral and legal responsibility to ensure the health and safety of our people, and to ensure our activities have the minimum impact to the environment we live in.
Our executives and managers have a responsibility to deliver BT's duty of care and need access to the competent advice and guidance that the role holder provides to enable them to deliver that.
Being up to date with the external legislative and regulatory environment enables us to ensure legal compliance which will enhance BT's performance.
You'll have the following responsibilities
The role holder leads on business activities that ensure BT , Enterprise and 3rd party suppliers comply with all requirements to assure Enterprise of its health, safety and environmental risk

You will drive improvements to safety & environmental standards within the contract organisations through benchmarking other industries, interpreting new legislation and seeking out new products on the market.

You may author, own and approve nominated mandatory BT or Enterprise, Environmental, Health and Safety policies e.g. Clerk of Working, Construction Design Management 2015, and Contractor Rules -controlled in ISIS library. Interpreting external legal frameworks in their requirements.

You may author, own and approver pan BT, Enterprise or CFU specific risk assessments in line with external legal standards.

You may author, own, commission & deliver specialist Safety training content in line with external legal frameworks and business requirements – e.g Work at Height , Flat Roof , Vertical Ladder, Managers H&S training , Spills. Safety check training for managers

You will carry out contractor Health, Safety & Environmental assessments during Invitation to Tender, with professional advice to client and procurements teams contributing to procurement decisions.

You will carry out regular review of Contractors Health , Safety and Environmental management systems to ensure standards are met

You will induct contract organisations and people in line with BT H&S policy, and contribute to procurement decisions.

You will contribute to contractor operational review meetings with regard to EHS items – service improvement

You may represent BT as an H&S professional at magistrate or crown court.
You'll have the following skills & experience
Story-telling with data: strong skills in building the case for change, drawing on data and analytical techniques where appropriate, and communicating this to business audiences

Risk Management, able to balance cost/effort/benefit against business and legal requirements.

Stakeholder Management: Managing expectations and the level of stakeholder engagement. Ability to manage to complex political relationships in a variety of business and technical situations. Influence and engage with stakeholders in decisions based on analysis of their needs, interests and impact. Use empathy and the right language to avoid misunderstanding.

Change Management: Able to create and sustain successful large scale and complex business change. An expert in change management.

Technical Expert: Provides comprehensive technical expertise on emerging technologies. Coordinates knowledge sharing with the team. Is recognise as a specialist/expert in the field with networks on the outside of BT.

Communication Ability: Able to express ideas, explanations or opinions in a way that is appropriate to the situation, understandable to audience and demonstrating a constructive, assured and non-confrontational manner. Is able to put forward cogent and structured argument to gain buy-in and influence decisions, maintaining composure in doing so.

Give specialised advice: Provides guidance and counsel on complex and unfamiliar situations and leverages other experts to develop solutions.

Presentation skills: Presentation and engagement skills for an appropriate audience, taking complex data and presenting this simply and effectively

Member of a professional body – minimum Tech Iosh - Institute of Occupational Safety and Health working to CMIOSH status
About BT
BT has a key role in British society, fostering change and leading technology innovation. From delivering the Olympics, to supporting the emergency services, to investing more into research than any other UK technology company, we take pride in everything we do - and in the people who work here.
We're now a global company operating at the forefront of the information age, employing 90,000 people in 180 countries. And we're on a mission. Guided by our core values of Personal, Simple and Brilliant our goal is to help customers, communities and businesses overcome barriers and release their potential.
So, if you're interested in the power of potential, why not join us today and release yours? You can read more here about what it's like to work at BT at https://www.btplc.com/Careercentre/lifeatbt/index.htm
How to Apply
It's easy to apply online; you just need a copy of your up-to-date CV and to follow the step-by step process. Don't worry if you need to make changes - you'll have the opportunity to review and edit your work on the final page. We look forward to receiving your application!
Location – UK & NI – Field Role
Job: Field Service
Title: Enterprise Contractor Safety Manager
Location: GBR %26 Ireland-GBR-Northern Ireland
Requisition ID: 143567
Other Locations: UK %26 Ireland-United Kingdom-Lanarkshire-Glasgow, UK %26 Ireland-United Kingdom-South Yorkshire-Sheffield, UK %26 Ireland-United Kingdom-London-London, UK %26 Ireland-United Kingdom-Durham-Darlington, UK %26 Ireland-United Kingdom-Avon-Bristol